The Food Doula Cookbook: A Guide to a Healthy Pregnancy and a Nourished New Mom eliminates the guesswork of what to eat during pregnancy, empowering moms-to-be to be nourished, energized, and confident — from preconception through the three trimesters to postpartum.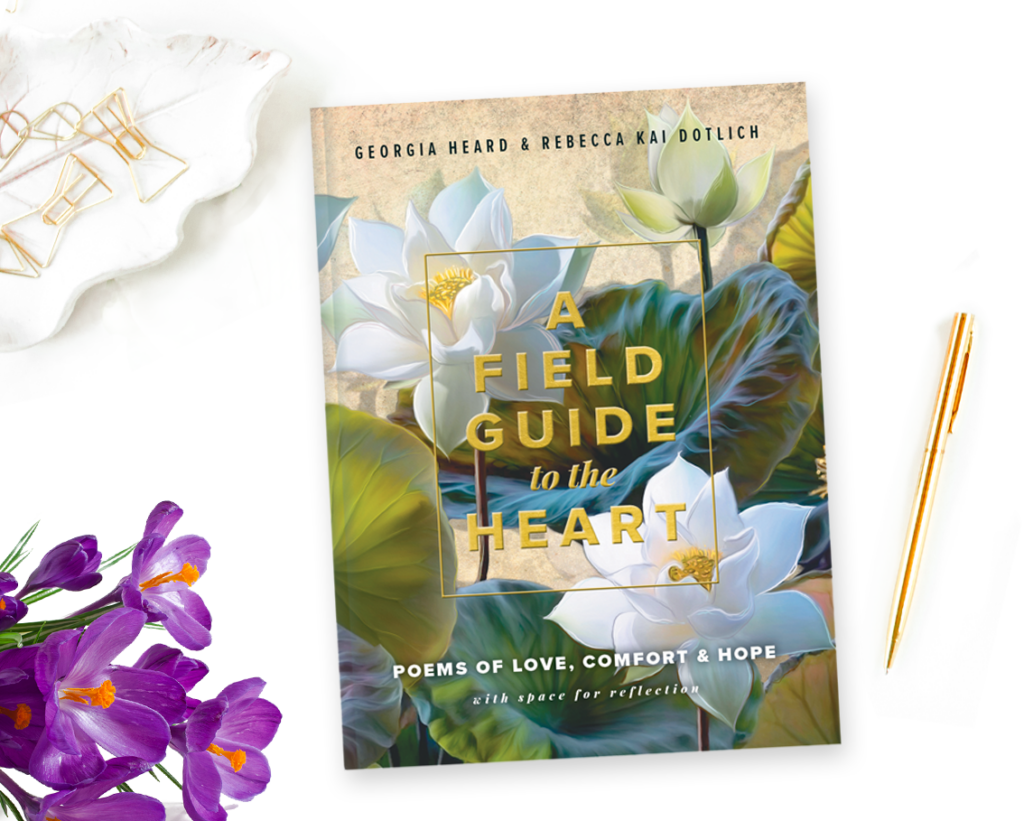 A Field Guide to the Heart
"In 2020, two poets, two friends, stunned and saddened by the events surrounding us, reached across the miles and wrote and shared poems of love, comfort and hope — that is how this book came about. And because we believe in the power of poetry to inspire contemplation and creativity, we included pages in the book for you, the reader, to record your reflections. May you find solace and joy in doing so."
— Georgia Heard and Rebecca Kai Dotlich
New Releases
Coming Fall 2021
Recently Published
I crossed the Rubicon when I turned 40 — I left my job as Publisher of a leading educational publishing house and started my own small company, Rubicon Publishing Inc. Today, award-winning Rubicon Publishing is one of the leading educational publishers in Canada, with both print and digital resources, and has thousands of titles sold in Canada, USA, UK, Australia and New Zealand, and Asia.
In 2015, I created the imprint Plumleaf Press, a passion project to create "books to linger over" — thoughtful, beautifully designed literary books for readers, young and old, that offer enchantment and inspiration and stir the imagination and reflection.
I came up with the name Plumleaf Press by combining my father's surname, Lee (李), which means plum, and my mother's surname, Ye (葉), which means leaf. In Chinese tradition, the plum, which blossoms even in the deepest winter, is a symbol of integrity, fortitude, tenacity, and blessing. A green leaf is a symbol of renewal and hope.
— Maggie Goh, Publisher, Plumleaf Press
2040 Speers Road,
Oakville, Ontario
L6L 2X8
toll free: 1-800-336-0980
direct: (905) 849-8777